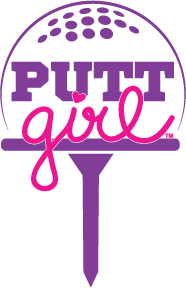 "Putt Girl, Best Day Yet"
"Putt Girl, Best Day Yet" is the first book in the Putt Girl book series that was created to empower and encourage young readers.
"My wish," says author Deborah Cousar-Saunders, "is that the book series will serve as a tutorial to young readers who have an interest in golf but don't know how to play. They will learn the game of golf along with the main character of the book, 8 year old Paige. As Paige discovers the different ways to grip the club, how to swing, putt, chip, club selection, etc., so will young readers. They will also learn golf terminology."
Paige is a confident, smart, adventurous young girl who loves her family and friends. She's also an avid reader who reads the dictionary daily to discover a new word. Once she has found her new word, she challenges herself to use the word the entire day in sentences. Paige is a character with whom young readers will be able to identify. She is not perfect, she makes mistakes and she enjoys being a kid.
There are many life lessons taught through golf such as, problem solving, how to focus, safety, persistence, listening, punctuality, humility, respect, visioning and so much more. Girls and boys too will see how Paige handles different situations. Whether it's how to read a putt, proper club selection, time management and friendships, this book will help children, parents, and teachers navigate through some of life's challenges.
The book is beautifully illustrated by the very talented Remi Bryant. The illustrations are colorful and bold, and each helps children to visualize the story and keep them more engaged in the book.
"Putt Girl … Best Day Ever" is available for purchase on PuttGirl.com and Amazon.com