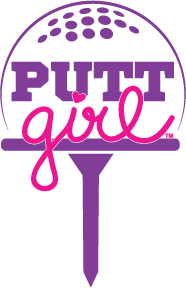 The Original "Putt Girl" Brings the Game of Golf to Children
Rock Hill, SC – Deborah Saunders grew up knowing two things: one, that she loved to play golf; and two, that she loved to write. How she chose to bring these two loves together is a story in itself, and one that she is only too happy to share as she introduces you to a little girl named Paige, the main character in her children's book "Putt Girl … Best Day Yet."
Having a father who loved golf, and an older brother who also played, Deborah's fondest wish was to learn how to play golf herself. With her Dad's patient instruction and explanations, and utilizing her own natural skill, she did fulfill her wish, playing during childhood, high school, and even winning a scholarship to play golf in college. But through all those years, she noticed something.
"There were many young girls playing golf, but no other girls playing golf who looked like me ….and no young women of color playing golf in high school or college either. In the back of my mind, I've always wanted to open their eyes to this game I love so much."
In this first "Putt Girl" book, part of a series, Paige learns some tips of the game and some of the game's vocabulary. In book number two, now in its early stages, fans will learn more about the game and meet some of Paige's friends. And Deborah can't wait to bring them all together!
After decades of dreaming about introducing young girls of color to golf, Deborah feels good that she has come full circle with the game of golf – from student to teacher, as she always knew she would. How could she be so sure?
"Because," as the original Putt Girl tells her young fans, "Putt Girls love to learn, are confident, set goals, are fearless, love to have fun, and Putt Girls never give up!"
"Putt Girl … Best Day Yet" is available for purchase on PuttGirl.com and Amazon.com